ABOUT KNEADER MACHINERY
Kneader Machinery Co., Ltd. (KMC) was established in 1981 and is the first manufacturer of Dispersion Kneader in Taiwan. Accumulated with closed to 40 years experience, incessant research and development and validated with the appraisals of more than 4,000 sets , KMC is almost one of the largest builder of Dispersion Kneader, and KMC is becoming the nickname of kneader in the market. Presently, the total area of production bases across Taiwan Strait is more than 66116㎡ and is sufficient for meeting expanding market now. In addition, following the green energy policy of the Government, we built solar energy installation to our factory building to fulfill our obligation as corporate citizen.
KMC has headquarters located in Tainan,Taiwan to consolidate and control worldwide business. In addition to increase new factory facilities in Taiwan and in China, we also set up our business points in USA and Vietnam to offer the best and fastest services to customers. KMC has also commenced sustainable operation plan for the next 40 years. We have started to inject new team of talents, so that the heritage of the company may be passed down and the professional skills may be carried on and improved all the time that our customer will have lasting cooperating supplier with excellent services.


Turn Key Project
In order to provide customers with complete product line and services, KMC is working to integrated flow design and is offering turnkey proposal basis unique needs of individual customer. WE have also set up laboratories in Taiwan headquarters as well as KMC USA (set up in 1997). The data from laboratories, feedback of customers and 40 years experience, aided with computer aided program, we developed tailor made machine and production flow for customers and offer them with individual specific solution. Among those , KD pelletizing equipment, KD sheet making / strip extruding equipment are most welcome.

In addition to meet the QA System latest version of ISO 9001 in spirit and in physical requirements, the Company continues in correction and prevention as well as risk assessment and is pursuing own long time target, and the safety of equipment and products are all meeting CE standard. The Company is capable in providing excellent equipment for rubber and plastic materials, highly customized and fitting to market demand. The systems we have developed are integral one through system, from Raw Material Fillingà Conveying (Powder, Granular, Block or liquid) àAutomatic Metering of Small Volume or Large àLaboratory development or Mass Production Kneading Mixing àPowder Dust Filtering à Kneading to Sheet or Grain àSheet Cutting or Pelletizingà Air Cool, Air Conditioned Cool and Water Cool Dehydration àCompleted Rubber / or Plastic Raw Material Preparation. The Company is marching to Industry 4.0.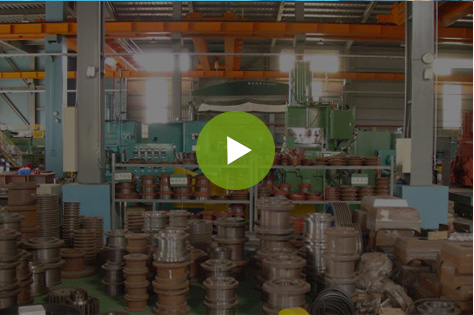 LOCATION
| | |
| --- | --- |
| Address: | No.2, Ln. 81, Niaosong 3rd St., Yongkang Dist., Tainan City 710, Taiwan |
| Tel: | +886-6-243-8586 |
| Fax: | +886-6-243-4205 |
| Email: | [email protected] |